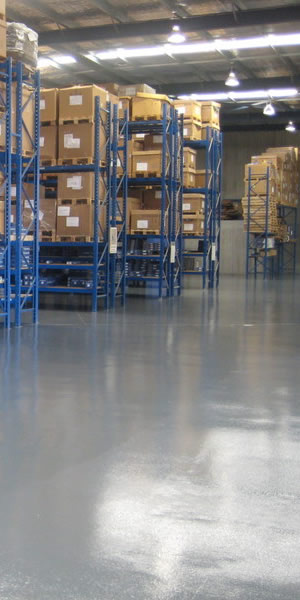 How We Do It: Commercial and Industrial Flooring
At Flintex we help you decide on the best floor to suit your needs.
We meet you on site and review the current status of your floor and discuss your requirements and recommend an OH&S compliant solution supported by a written quote.
Some of the considerations that we cover include:
surface finish (texture)
colour
slip resistance
ease of cleaning
durability
heat tolerance
chemical resistance.
We will:
ensure that the floor substrate is given the best possible preparation with pressure cleaning, diamond grinding, shot blasting or scabbling
we will use premium quality materials, modern equipment and expert staff to provide the best possible floor
we will start and finish the job within the agreed time frame
Quoting Checklist
Quoted prices for any project can vary greatly from one organisation to another. If comparing pricing for any quotes, it is important that the products and services are evaluated on a common basis. Inferior products and services will reduce quoted prices.
Things to consider are:
type and quality of the floor preparation
type and quality of materials used
experience and capability of the applicators
evidence of similar work done - references
Testimonials and References
Flintex has been providing quality flooring solutions for over 20 years. Our products and quality of work are first class and we will gladly provide references, testimonials and points of contact so you can verify our quality of both product and service. Quality control is a hallmark of our business.